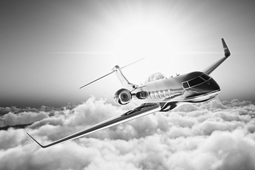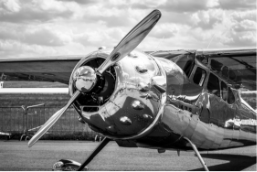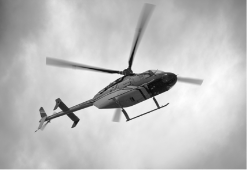 We've insured Fortune 500 companies and weekend pilots, Gulfstreams and Pipers, Part-139 airports and T-hangars. But we put the full weight of LLJohns behind serving our most important client: You.
If we made clothes, we'd be a bespoke tailor. If we made bread, we'd be an artisanal baker. But we create peace of mind, one client at a time. And that makes us LLJohns Aviation Insurance.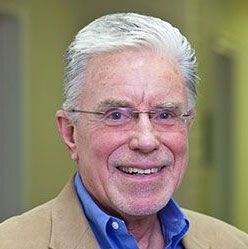 Our secret is simple. We live by these four values, set in stone by our founder, Larry L Johns, almost 50 years ago.

• Integrity always
• Others first
• Honor commitments
• Excellence
"Their excellent knowledge of the aviation insurance market and efficiency in presenting, renewing and binding coverage is combined with a keen focus on value for their clients. For example, this past year, despite my inattention, Sean Kallsen assured my aircraft was insured through an overlapping weekend of expiring coverage, preserving my interests. Simply stated…they consistently meet their Excellence in Service and Product core value objective."
— Norton Packaging
Hayward, CA
"LL Johns is a first class operation that is very comfortable, easy and simple to work with. Their attention to detail, willingness to help, and response time to questions and calls is exceptional. When last minute needs arise, I never need to worry about being able to reach someone at LL Johns for answers and/or support…in our world everything seems to be "gotta have it now" and that is never a problem at LL Johns!"
— JetSelect Aviation
Columbus, OH
"I have had the pleasure of working with LL Johns for twenty years now, both as an advisor to aircraft operators and lenders, and also as a client. What always impresses me is the firm's laser-like client focus and commitment to excellence. LL Johns thinks about its individual clients every day and uses innovation to make sure that the proper level of protection is in place. The company works with the best underwriters in the industry and negotiates fair terms, conditions and premiums that consistently cover the needs and exposure of their clients at the most reasonable rates possible. Steve and Sean take the time to learn not only your needs but also your goals and objectives for the future. This knowledge allows them to put in place insurance coverage plans that have true continuity from year to year. I am very grateful for the personal level of attention afforded by the team at LL Johns and will continue to work with them for all of my aviation insurance needs. "
— Advanced Aviation Research, LLC
Franklin, MI
"True professionals who treat us like valued clients while offering friendly and timely service…that's how I would describe LL Johns. They will work hard on your behalf to get competitive pricing for you using their in-depth knowledge of the aircraft insurance market and their ability to take our needs to the market. We have been with LL Johns for a good number of years, and we truly can call them friends. They are a joy to do business with."
— Bob Jones University
Greenville, SC
"LL Johns is an "old school" company that walks the walk. You can rely on honest and reliable service from a detail-oriented company that over-delivers in every aspect. The following is just one sample of their follow through…Steve calls on a regular basis to offer ideas and suggestions on coverage, not only 30 days prior to renewal like many other brokers. On a recent EU trip, I gave him a heads up a couple of weeks before the trip and then forgot to call him back to bind the EU coverage. He must have been reading my mind, because he called me a few days before our departure and asked if it was still a go. It was a good thing he did or it would have been another last minute detail I would have had to contend with."
— T-Bird Aviation
Chicago, IL
"LL Johns is a great advocate for your organization, providing first class service in a cordial and more importantly effective manner. They have consistently presented our organization to the carriers underwriters, resulting in a mutually beneficial relationship. I continue to appreciate the accessibility to everyone in the firm, their knowledge of our account, and the continuity of service provided by long term employees. One must continually evaluate market options. However, I recognize the value of a long term relationship with a carrier. With LL Johns' help and their good working relationship with the carriers, we have maintained continuous coverage with our preferred carrier at competitive rates for over 18 years."
— Madison Chemical Co.
Madison, IN
We're Connected